The 40th Annual Seattle International Film Festival is upon us, and this year's SIFF is probably the best one for fans of the KEXP-sponsored Face The Music series. Seriously, if you've found the festival has been a little light on the music movies before, this year will change your head. In the official SIFF 2014 guide, there are two full pages of rock docs, jazz histories, fictional band narratives, sound field studies, and musical human interest stories to check out from May 15 to June 8.
One great thing too is that the World Premiere during the Opening Night Gala (tonight!) is an artful biography of one of our region's heroes, the progressive and hugely influential Jimi Hendrix. Jimi: All Is By My Side features Jimi Hendrix in the early part of his career, and the casting of Andre Benjamin from Outkast was a tremendous choice. His visual resemblance and ultra-cool persona carries the film through music business blues and ambivalent relationship drama. Director and script-writer John Ridley, who wrote the Award-winning 12 Years A Slave, brings keen insight into racial conflicts and subtle dynamics between blacks and whites and men and women in Jimi. It's not all pleasant, but you hang on every scene as the Seattle area-born musician struggles to put together his band, keep from getting beaten up, and deals with the pain of his abused past.
For those not attending the opening night Gala, what else do music freaks have to look forward to for the next three or so weeks? Here's a list of all the Face The Music movies that will be playing from mid-May to nearly mid-June: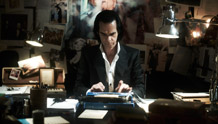 20,000 Days On Earth: A somewhat meta-fictional narrative about the everyday struggles and scenes of the larger than life Nick Cave, this semi-documentary observes what makes the brilliant salty bastard tick, and will no doubt tap into his relationship with his literature-teaching father, his raging romantic strife, and his workaholic artistic obsessions. I confess this is the movie I'm eager to see the most at SIFF 2014, because I just can't get enough of Old Saint Nick. It's not a concert film, but if shots of Cave sitting in his man-cave (ha) pecking away on an old typewriter and raving like a prophet of doom makes you smile like it does me, you won't miss this. Friday, May 16, 10:00 PM, Lincoln Square; Wednesday, May 21, 9:30 PM, SIFF Cinema Uptown.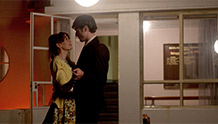 3 Mile Limit: A New Zealand real-life drama about pirate station Radio Hauraki, set in 1965 where rock music was happening everywhere but the bucolic country. Richard Davis a young journalist is "determined to break the Government's monopoly on broadcasting and bring rock n' roll to a younger generation, and at the same time hold onto the woman he loves." AMC Pacific Place 11, May 20, 2014 4:30 PM, Renton IKEA Performing Arts Center, May 25, 2014 6:00 PM, Harvard Exit, May 28, 2014 9:30 PM, May 28, 2014 9:30 PM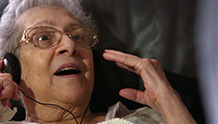 Alive Inside: A Story of Music & Memory: If like me you've loved reading about Oliver Sacks adventures in music and the mind for years, throughout several books, and wanted to check out a superb documentary about this kind of subject matter, now is your chance with Alive Inside. Dan Cohen brought listening devices into nursing homes and played music for patients with dementia as part of his job as a social worker. This is an excellent combination of advocacy and how art awakens us in so many ways. Saturday, May 17, 11:00 AM, SIFF Cinema Uptown, Monday, May 19, 7:00 PM, Pacific Place.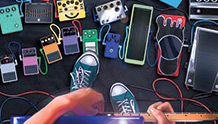 Beautiful Noise: This is a documentary about the inspirational, crunchy, amorphous, passionate yet mysterious music of groups like the Cocteau Twins, The Jesus and Mary Chain, and My Bloody Valentine. What a great idea! Amazing no one has done this before and this should be awesome to watch and bliss out to. The hugely influential 80's and 90's guitar bands who used holy murmurs and invented languages with their mouths and instruments and amps get a long-deserved narrative treatment, and it seems the filmmakers really threw themselves into this one. Eight years devoted to conducting over 50 interviews with artists and scene-makers, a mindful unpacking of where noise and popular music meet in the underground and going above. I love it when a music movie handles a great mystery, and these bands have been silent beneath the buzz and din for far too long. I bet the screenings will be a party. Saturday, May 31, 9:15 PM, SIFF Cinema Uptown, Sunday, May 1, 9:15 PM, Pacific Place.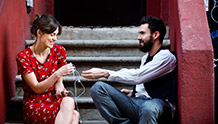 Begin Again: The director of acclaimed romantic hit Once casts Mark Ruffalo with Keira Knightley and the dude from Maroon 5 in a comedy about a troubadour being dumped by a rock star and taking up with a record producer. I'm going to guess who plays the rock star. It threatens to mangle your heart strings like a pouty power ballad. Saturday, May 24, 6:30 PM, Egyptian, Sunday, May 25, at 4:00 PM, Egyptian.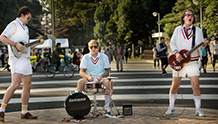 Big In Japan: Seattle's own Tennis Pro do an updated Monkees' 'Head,' blending a made up story overseas with the vibrant, creative, and sublime talents of real life band members Sean Lowry, David Drury, and the PNW's own Van Dyke Parks-Phil Spector hybrid, Philip Peterson. There's a lot of subversive humor and sweet ass dance music going on, and it should be a treat to see what goes on for our local boys in Tokyo. Thursday, June 5, 7:00 PM, Egyptian, Saturday, June 7, 12:30 PM, SIFF Cinema Uptown.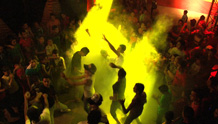 Electro Chaabi: Electro chaabi, or mahraganat, as many of its makers call it, are the new sounds coming out of young Egypt. Working class-born Chaabi was music made 'of the people' in the 70s, blending gritty everyday observations with the romantic. Electro chaabi uses pirated music production software, inspired by YouTube tutorial videos, adding MCs and a whole lot of other new effects to make the original genre come alive. This documentary should be cross-culturally exciting, edifying, and inspiring. Saturday, May 24, 5:00 PM, SIFF Cinema Uptown, Sunday, May 25, 2:00 PM, SIFF Cinema Uptown.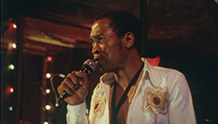 Finding Fela: Based on a Broadway musical, Afrobeat pioneer Fela Kuti's social and political significance is woven through clips of personal glimpses, concert performances, and fascinating interviews about this hypnotic, immensely influential musical pioneer and performer. He may have passed away in 1997, but he changed the world by with his courage in promoting democracy in Nigeria, promoting progressive politics outward along with his extraordinary music to the whole dancing globe. Wednesday, June 4, 3:30 PM, SIFF Cinema Uptown, Friday, May 6, 7:00 PM, Pacific Place.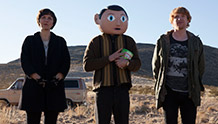 Frank: He wore a paper-mache head, he was a brilliant musician, and UK pop music never was the same. This will be an avant-garde inspiration to many new fans, though some older ones who lived through the reign of Frank Sidebottom might find meta-tampering with the saga a little sacrilegious (well, everything Frank did was pretty pop culture-blasphemous, so that fits). Friday, May 30, 9:30 PM, Egyptian, Saturday May 31, 2:00 PM, SIFF Cinema Uptown.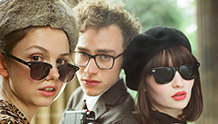 God Help The Girl: Belle & Sebastian the movie! And don't get this confused with the movie about the kid and his dog they based the name of the band on (also playing at SIFF this same year). It's Stuart Murdoch's debut movie, its narrative strongly defined by a 2009 album, and there's a whole menage a twee vibe with the gals from B&S too. This will probably be a favorite among Seattle music fans, so get tickets early. Monday, June 1, 1:30 PM, Egyptian, Tuesday, June 3, 7:00 PM, SIFF Cinema Uptown.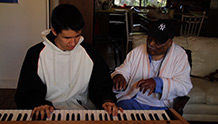 Keep On Keepin' On: Keep On Keepin' On was made by Australian director Alan Hicks after his career as a drummer, surfer, and most importantly to this film former student of jazz legend Clark Terry's at William Paterson University near New York City. Hicks began working on this tribute to Terry as his student and then touring the world as a member of Terry's ensemble a decade ago. Terry helped teach Quincy Jones and Miles Davis how to play, and maybe that's all you need to know. Wednesday, June 4, 7:00 PM, Friday, June 6, 4:00 PM, both at SIFF Cinema Uptown.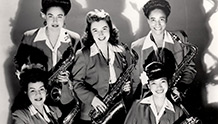 Lady Be Good: Instrumental Women in Jazz: Ladies who played out with Artie Shaw and Quincy Jones are featured, interviewed, and discussed in a necessary film I am looking forward to almost as much as the Nick Cave one. My own grandmother was a trumpet player in an all women's jazz band in downtown Seattle in the 20s, and there should be plenty of revelations uncovered and gorgeous music to hear in this decades-spanning doc. Narrated by the genius Patrice Rushen, these instrumentalists get their due. Sunday, June 1, 5:30 PM, SIFF Cinema Uptown, Sunday, June 2, 4:00 PM, Harvard Exit.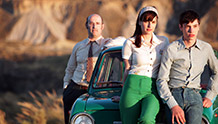 Living is Easy With Eyes Closed: Based on a line in "Strawberry Fields Forever," this Spanish film has little to do with the actual Beatles, historically, but is about someone in 1966 teaching kids English with their lyrics. A sweet and funny look at how fandom can help change lives, the film won six Goya Awards, including Best Film, Best Director, Best Original Writing and Best Leading Actor. Saturday, May 17, 6:30 PM, Lincoln Square, Thursday, May 22, 6:30 PM, Egyptian, Friday, May 23, 4:00 PM, SIFF Cinema Uptown.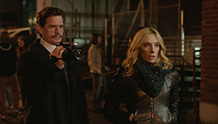 Lucky Them: Seattle filmmaker Megan Griffiths knows how to toggle! Her devastating drama about human trafficking from last year is followed up with an ebullient, light-hearted romantic comedy about the PNW music scene, connecting with others who write and make music for a living, and how folks change over time (and even during the course of a film's story). Its character development is rare for this genre, but the charming performances and cameos will have you laughing while you puzzle over people's motivations. A definite Seattle must-see for the scenery and insider-music jokes. Damien Jurado's song coming up at the emotional apex of the film just feels so yummy, too. Thursday, May 22, 7:00 PM, Renton IKEA PAC, Friday, May 23, 9:15 PM, Egyptian.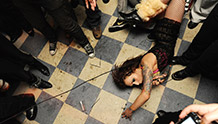 Razing The Bar: A Documentary About The Funhouse: Yes, it's a bloody stinking damned shame the Funhouse was torn down to make condos. Yet first-time filmmaker Ryan Worsley and her friends have delivered an outstanding story of its excited punk rock reign, featuring loving and hilarious interviews with owner Brian Foss (KEXP's Sonic Reducer), The Bad Things, the awesome ladies of the Rat City Roller Girls, Wimps, Mea Culpa, Glenn or Glennda?, and so many other incredible talents. The big story though is the community that loved, lived, and partied just across the street from Seattle Center for so many years. If you're in the Seattle music scene, you have to see this, to glory in some of our finest hours, and to say hello to a lot of your best friends. Also, as a doc it rocks from start to finish. Tuesday, May 20, 9:00 PM, SIFF Cinema Uptown, Tuesday, May 27, 9:00 PM, SIFF Cinema Uptown.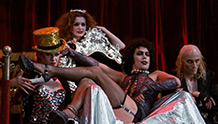 The Rocky Horror Picture Show: Here's a fun fact: Did you know that Rocky Horror made the most money of any year for the year that it was released (1975)? But that's what it earned over time, not that year itself, when it made next to nothing, as it was too weird and wild to get much box office. Because it's layered with such delicious transgressive satire, feral fun, sexy wrongness, and drips with cult appeal, it's been packing them in for decades since. It's great that the 40th annual SIFF is celebrating the anniversary of this remarkable horror parody, and the screening should be as exciting as what's on the screen itself. Friday, May 16, midnight (of course), Egyptian.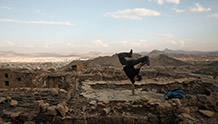 Shake The Dust: Brilliant hip-hop demi-god Nas narrates it! And it's all about: Breakdancing! In Colombia! Cambodia! Uganda! Yemen! Nas breaks it down in this new history of B-boys, across the planet, and it should be pulling in lots of rap and dance fans from all over the area. Really excited about this joint. Thursday, June 5, 9:45 PM, Egyptian, Friday, June 6, 4:00 PM, Egyptian.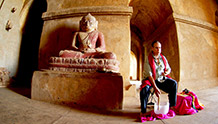 Song of the New Earth: Seattle filmmaker Ward Serrill studies an artist who combines modern science with ancient mysticism through sound, a man named Tom Kenyon. Regional, eternal appeal here. His four-octave vocal range should be magical to encounter just in itself, especially with theater sound. Friday, May 16, 7:00 PM, Pacific Place, Saturday, May 17, 3:30 PM, Pacific Place.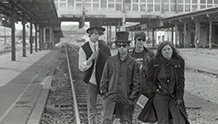 Strictly Sacred: The Story of Girl Trouble: Who would have thought there would be enough footage of Tacoma's own late 80s-spawned gritty garage stompers to make up a full-length history? Their shows seemed to blindside you, and the Cascadian sound and fury of Strictly Sacred should be a can't-miss music movie for any Seattle music fan. DIY! Bang your head on the punk rock! Monday, May 26, 5:00 PM, SIFF Cinema Uptown, Tuesday, May 27, 8:30 PM, Renton IKEA PAC.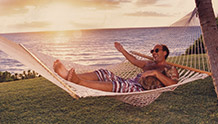 Supermensch: The Legend of Shep Gordon: Comedic actor Mike Myers chose a maven of the entertainment business as the subject of his first film, which promises behind the scenes looks at everyone from Blondie to Alice Cooper. Stars wall to wall in this one, but these are exactly the kinds of music biz docs that I love, ones that focus on weird cult characters behind the scenes that change things for everyone with few people knowing who they are. Saturday, May 17, 9:00 PM, Pacific Place, Sunday, May 18, 1:00 PM, Harvard Exit.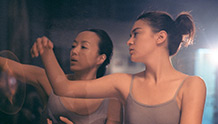 Touch Of The Light: Based on a blind pianist  true story about a dancer who struggled for her goal to stardom despite a lack of resources; this musical drama is filled with dance and superb visuals. Monday, May 19, 6:00 PM, SIFF Cinema Uptown, Thursday, May 22, 4:00 PM, Egyptian.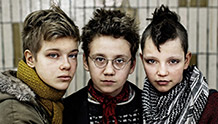 We Are The Best! Three young Stockholm punk girls team up to start a band out of nothing, based on the beloved graphic novel Never Goodnight. Saturday, May 17, 9:30 PM, Harvard Exit, Wednesday, May 21, 4:30 PM, Pacific Place.
Face The Music isn't the only series in the 2014 SIFF line up to have music as a topic, or heavily relying on it as an emotional backdrop. But it's a superb way for fans of KEXP to dive in to territories they know they already love, and find even more they're going to. Happy 40th anniversary, SIFF!